ENSOCast: SST 3.4 Monthly Forecasts | Arctic Oscillation | North Atlantic Oscillation | Pacific/North American Pattern
Forecasts are run on the 4th day of every month around 4 a.m. ET (local time). This is a beta product that I made in my spare time. There are probably bugs.
Information about the model:
Last Updated: Jul 29, 2018 (version 1.0 beta)
Training period: Jan 1982 through Jul 1998
Verification period: Aug 1998 through Jun 2018
Model: simple LSTM model using the past 6 months of data to predict the future 12 months
I will have more information in an upcoming blog post. To make a long story short, this model would probably benefit from external predictors, a longer training set, and some sort of smoothing before training. I'm working on all these things and will continue to update the model as my spare time allows. Overall, it seems to work reasonably well for a quick autoregressive-esque model.
---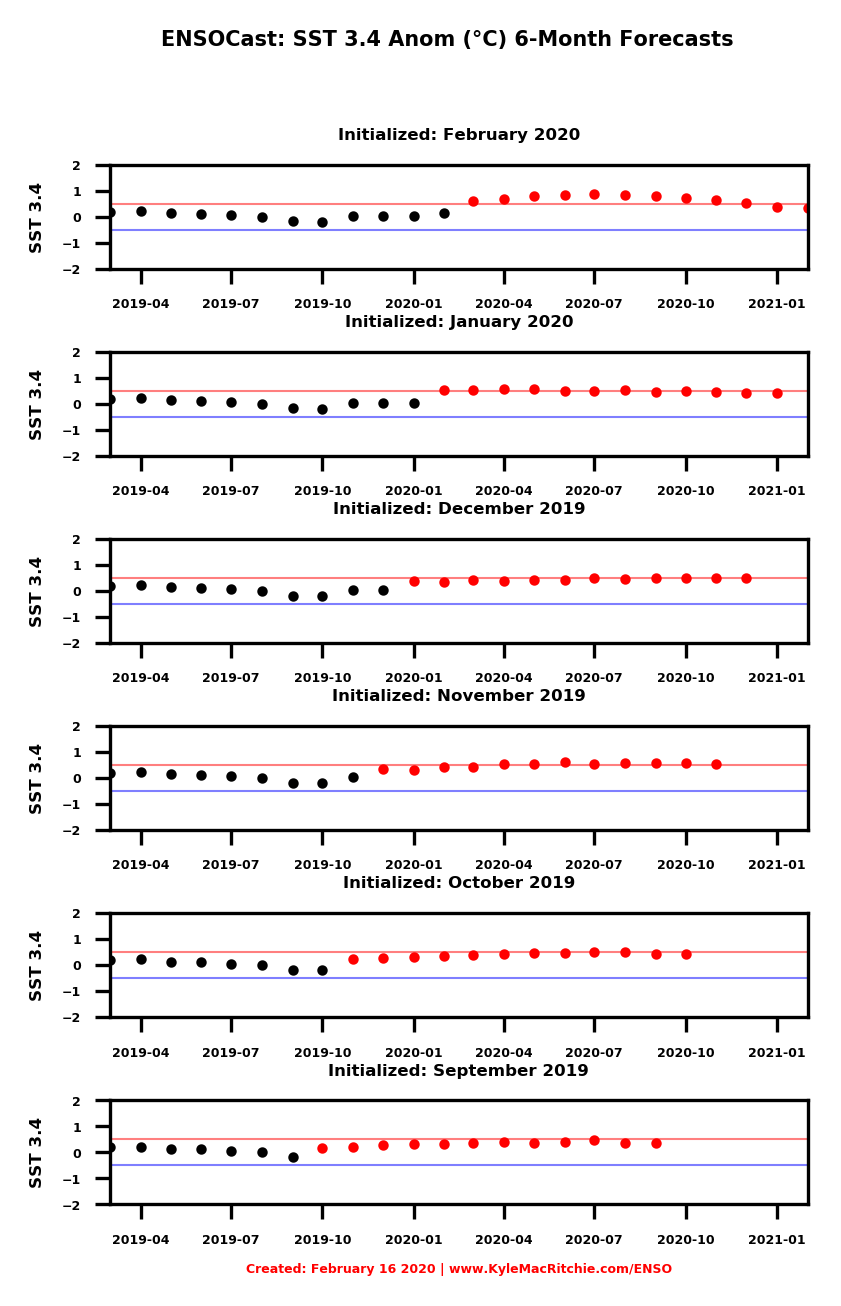 Below is a simple validation of the ENSOCast neural net tool. Black line is forecast at specified lead time. Shading is reality.