ENSOCast v2: SST 3.4 Monthly Forecasts | Arctic Oscillation | North Atlantic Oscillation | Pacific/North American Pattern
Forecasts are run on the 4th day of every month around 4 a.m. ET (local time). This is a beta product that I made in my spare time. There are probably bugs.
Information about the model:
Last Updated: Aug 19, 2018 (version 2.0 beta)
Training period: Jan 1982 through Jul 1998
Verification period: Aug 1998 through Jun 2018
Model: simple LSTM model using the past 3 months of SST 3.4 and trade winds data to predict the future 12 months
Warning: new versions are not necessarily better then older versions. I will explore many test versions over the next few months as I determine what works well and what doesn't. Each version will be described in blog posts as mentioned above.
---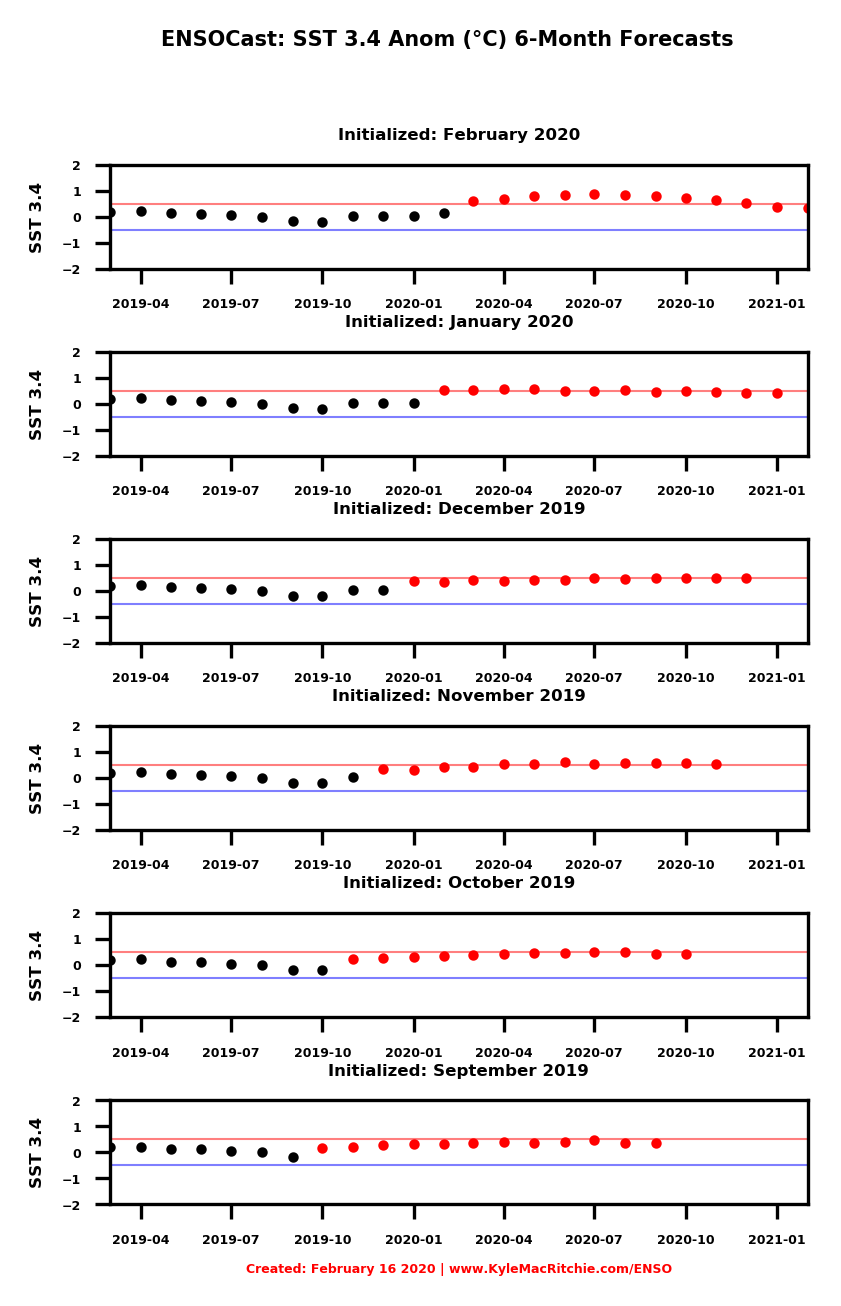 Below is a simple validation of the ENSOCast neural net tool. Black line is forecast at specified lead time. Shading is reality.