I've recently launched a newsletter called Weather and Vines, which covers weather, climate, and wine on an irregular schedule. I'm still working out the quirks, but you can sign up at
weatherandvines.com
. The newsletter is targeted towards anyone who is interested in weather and wine, no technical knowledge required.
Arctic Oscillation | North Atlantic Oscillation | Pacific/North American Pattern
The loading pattern shown can be thought of as the positive phase of the NAO (anomalously strong polar jet). Values are arbitrary, so don't pay much attention to the values, just the signs. The black line shows the last 90 days of AO activity, and the colored lines are the 4 ensemble members.
---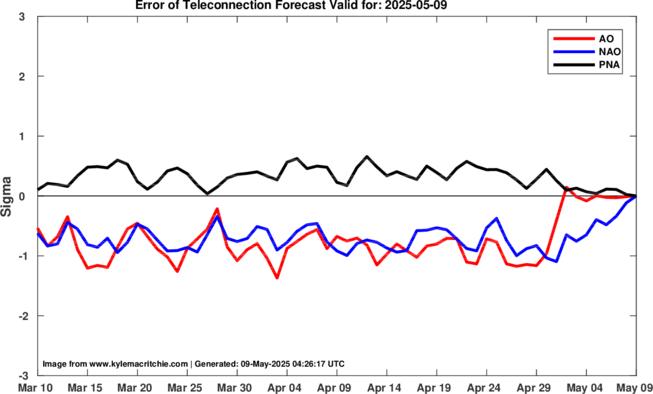 Loading Pattern: