I've recently launched a newsletter called Weather and Vines, which covers weather, climate, and wine on an irregular schedule. I'm still working out the quirks, but you can sign up at
weatherandvines.com
. The newsletter is targeted towards anyone who is interested in weather and wine, no technical knowledge required.
Arctic Oscillation | North Atlantic Oscillation | Pacific/North American Pattern
Note that since the PNA is most variable in the winter and weakly variable in the summer, my index will correlate best with CPC during the winter months. This is okay, though, since the PNA during the summer is rather useless. Because of this, my index shows a weaker amplitude PNA during the summer than does CPC.
---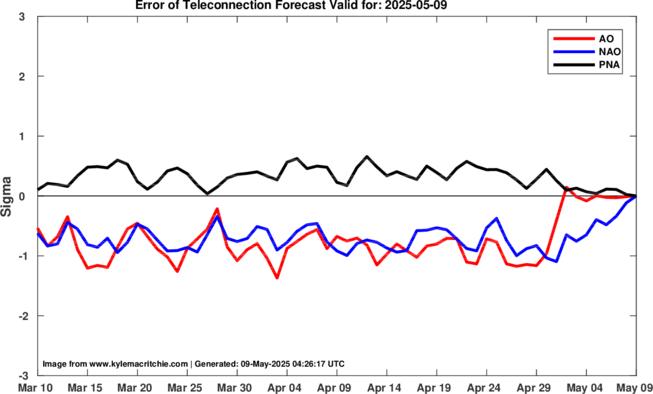 Loading Pattern: